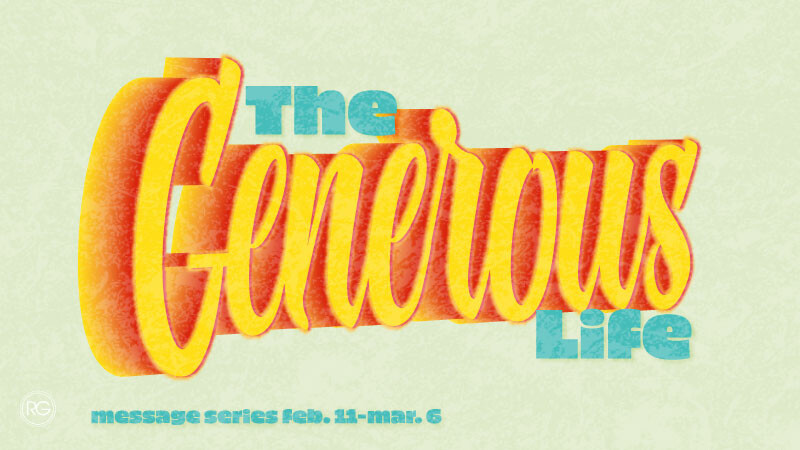 Saturday, February 11, 2023 - Sunday, March 05, 2023
The generous life is the BEST life!
When we're generous, we're more joyful and blessed. Generosity is how we make a difference in this life. God designed us to give back to others. The generous life requires trusting God with our time, treasures and talents.
Join us each weekend of this series as we unwrap how living with generosity is the most fulfilling way to live.
Waukesha Campus: Saturdays at 5pm, Sunday at 9am & 10:30am
Pewaukee Campus: Sundays at 9am & 10:30am