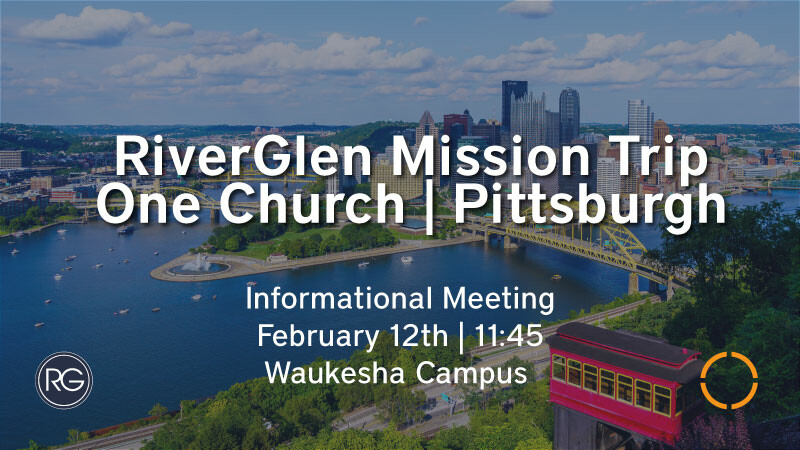 Sunday, February 12, 2023, 11:45 AM - 12:45 PM
We're so excited to team up with our church partners at One Church in Pittsburg for a missions trip!
Join us as we head to Pittsburg and serve at One Church and in the community.
Want to learn more before signing up? Join us on Feb. 12th for an informational meeting at 11:45am at the Waukesha campus.
Sign up for informational meeting
Ready to sign up for this missions trip now? Click here