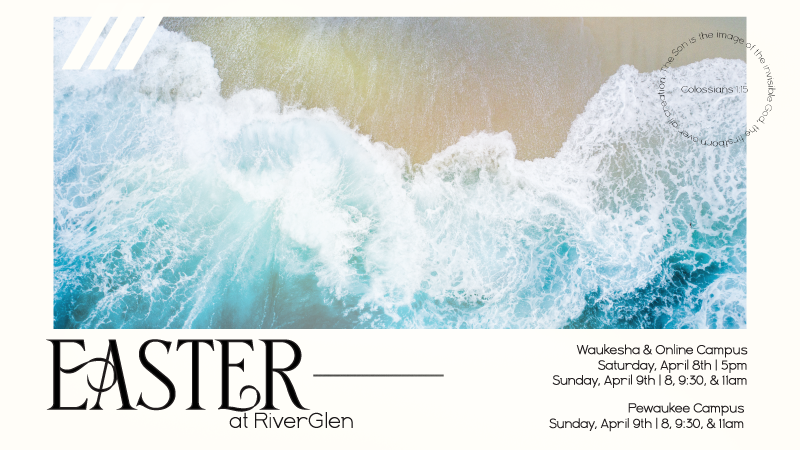 Saturday, April 08, 2023 - Sunday, April 09, 2023
Join us this Easter to celebrate the resurrection of Jesus!
Easter gives the perfect picture of God's sacrificial love for us.
Let's join together to remember what Jesus did for us by dying on the cross and the hope we have through His resurrection.
Service Times:
Saturday, April 8th @ 5pm | Waukesha Campus, Online
Sunday, April 9th @ 8am, 9:30am, 11am | Waukesha, Pewaukee, Online