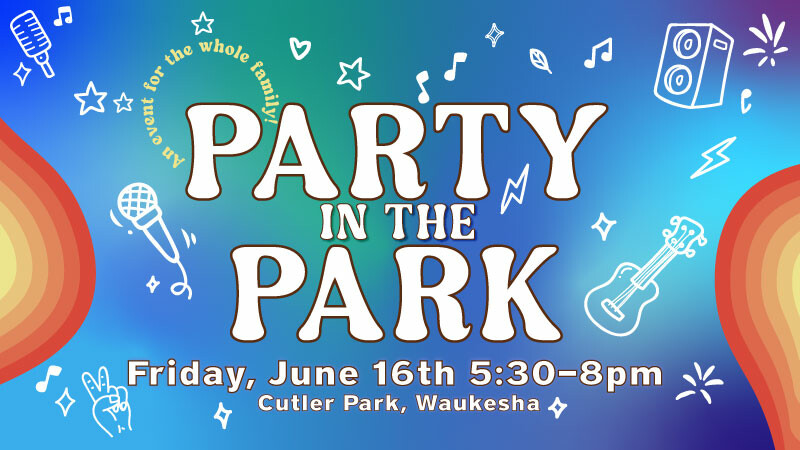 Friday, June 16, 2023, 5:30 PM - 8:00 PM
You're invited to a party in the park!
We're taking the party into the community with a live concert at Cutler Park in Waukesha on Friday, June 16th! This party is for everyone! Invite your neighbors, friends, mailman!
Enjoy live music, three different food truck options, activities for the whole family, inflatables and more!
Event starts at 5:30pm. Band goes on at 6pm!
Want to help get the word out? Share this event on Facebook!