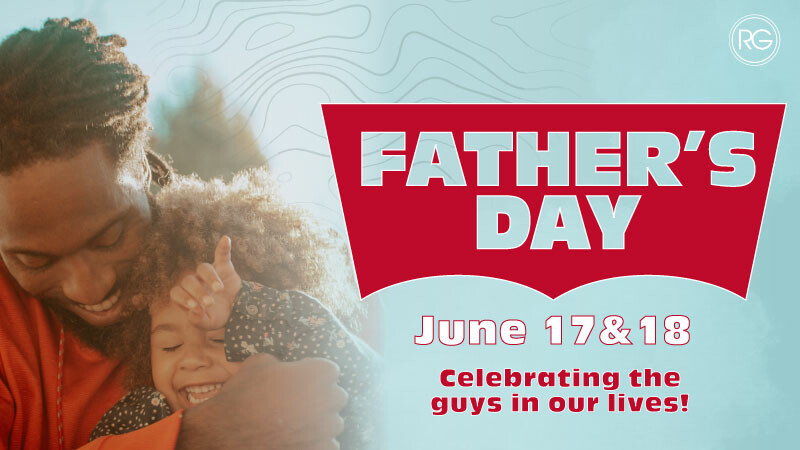 Saturday, June 17, 2023 - Sunday, June 18, 2023
Come celebrate dads all weekend starting with Party at the Park on Friday 6/16! More details here.
Then join us for services on Saturday at 5pm or Sunday at 9:00am and 10:30am. We'll have something special for all of the guys out there!