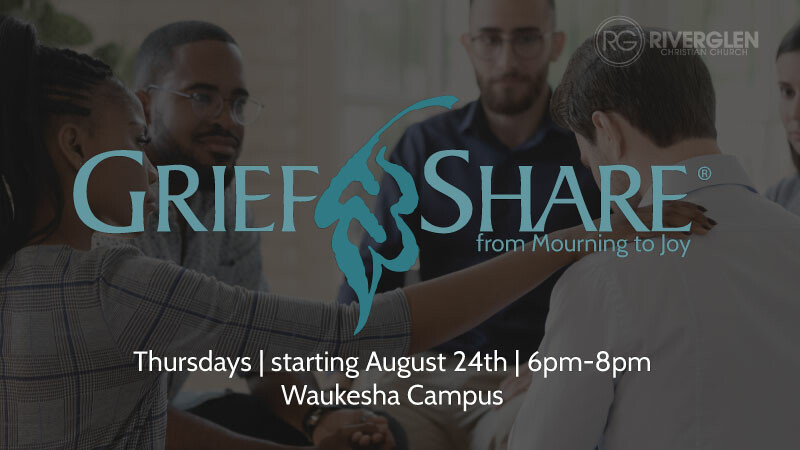 Every Thursday, from 08/24/2023 to 11/16/2023, 6:00 PM - 8:00 PM
It hurts to lose someone.
You don't have to go through the grieving process alone.
GriefShare
You can join at anytime. Each week is a stand alone session. New groups start 2 times per year and run for 13 weeks each.
What is GriefShare?
A support group of caring people to walk along side you through the grieving process. GriefShare is led by people who understand what you are going through and want to help.
What to expect.
The group meets for 13 weeks for discussion, video seminars, support, and personal reflection and study.
You'll gain access to valuable GriefShare resources to help you recover from your loss and look forward to rebuilding your life.
Is there a cost?
There is a $20 fee for the workbook.
The next GriefShare session will start August 24th.
Visit the
GriefShare

website for more information.
Have questions? Email