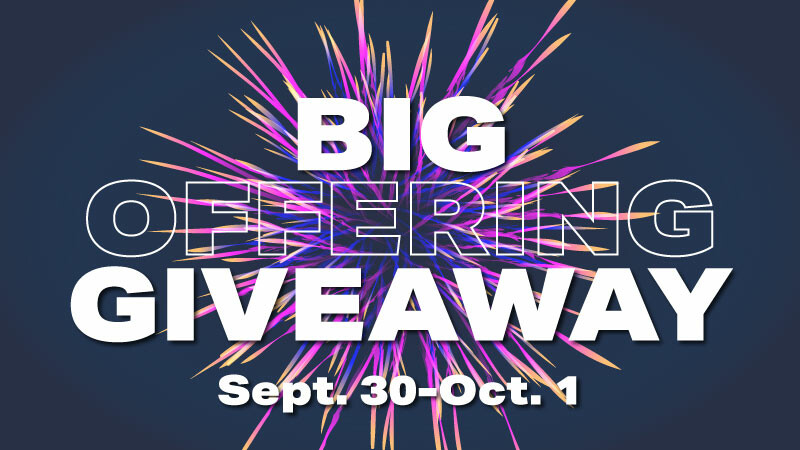 Saturday, September 30, 2023, 5:00 PM - Sunday, October 01, 2023, 11:00 AM
Help us raise $210,000 for our Big Offering Giveaway this year!
We hope to continue our partnerships with organizations doing amazing work, both locally and internationally.
YOU can play an active role in making big impact during this BOG.
Our 4 categories that will benefit are:
Loving Kids

Honoring Families

Hadfield Elementary School
Hawthorne Elementary School
Healing Hearts Waukesha
Mission of Hope International
Stadia Church Planting

Night of Stars Prom
Habitat for Humanity of Waukesha County
Hebron Housing Services
Lowell Elementary School

Going the Extra Mile

Serving Our World

BridgeBuilders MKE
Redeem and Restore

Lifeline Christian Mission - Meal Packing
Church Planting
Timothy Initiative
and more!