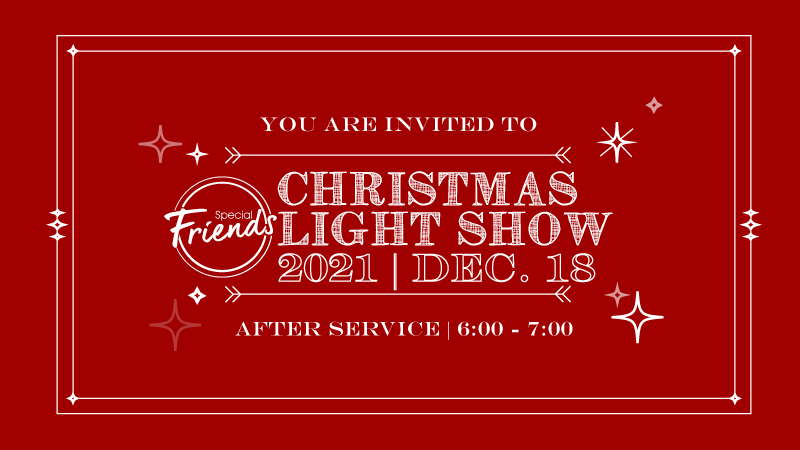 Saturday, December 18, 2021, 6:00 PM - 7:30 PM
Special Friends Christmas Light Show & Party
Honoring families & friends with special needs.
Unfortunately the wind damaged our Light Show so it is under repairs.
We'll enjoy still get together inside for a party.
Join us in the lobby near the fireplace for Free Hot Cocoa, Cookie Decorating, Photos with Santa, and a bite to eat.