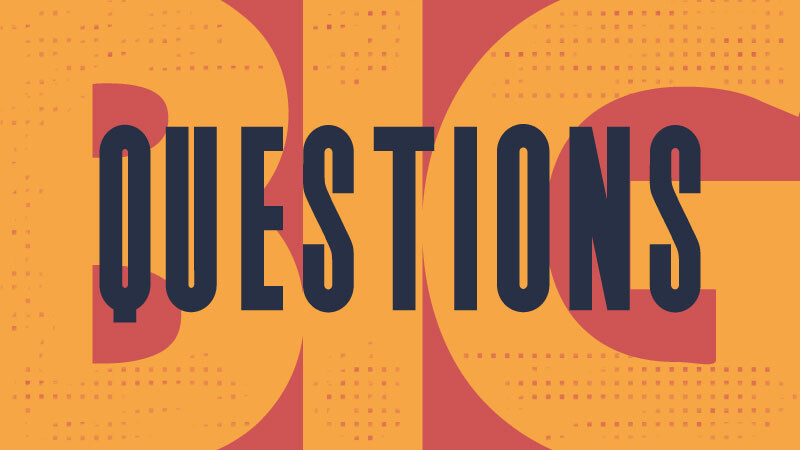 Saturday, April 23, 2022 - Sunday, May 29, 2022
BIG QUESTIONS message series
Ever felt stuck in your faith or have trouble answering questions of faith from others?
Sometimes it is the BIG QUESTIONS that can keep us stuck in or far from faith.
In this series, we're addressing these BIG QUESTIONS head-on together!
Plus, during this series, you're invited to drop in one of the Open Message Groups for more discussion each week. Multiple groups are open for you to be part of. Click below for more details & to sign up.
Mondays & Thursdays 6:30 pm at the Waukesha Campus.
Wednesdays 6:30 pm at the Pewaukee Campus
Contact Sue Vock for more information
Find out more at the Connect Wall.