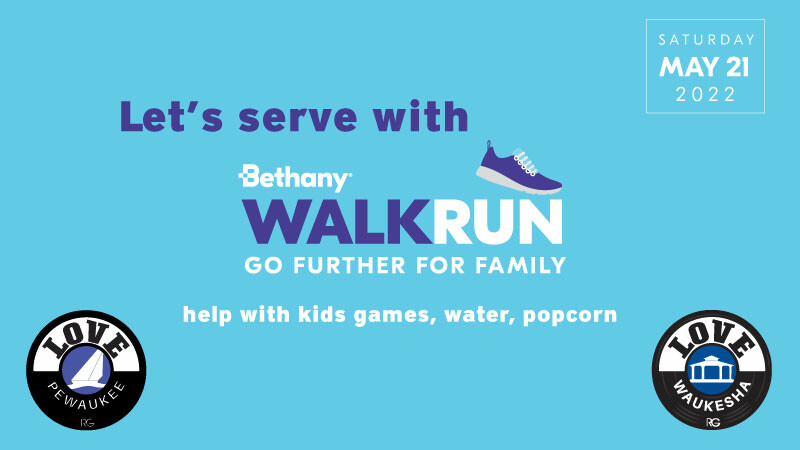 Saturday, May 21, 2022, 9:00 AM - 1:00 PM
RG is helping to volunteer for the event "Go Further For Families" Walk/Run Event sponsored by Bethany Christian Services.
May 21 Walk/Run 9:a00am -1:00pm
Join RiverGlen's Outreach Team as we come alongside Bethany Christian Services "Go Further For Families" Walk/Run Event in Oconomowoc @ Fowler Park.
Bethany is one of our amazing outreach partners. They are a Christian non-profit committed to stronger families through support, adoption, and rehabilitation services. When they asked if we could help with their community awareness event- we said YES!
They are hosting a walk/run to raise community awareness and support for the services that they provide in the community. From adoption services to woman's recovery they are creating stronger families.
RiverGlen is providing - RiverGlen Music, Kids Carnival Games, Student-Run Concessions, & passing out Water Bottles to the Walker & Runners.
This is a HUGE family-friendly event. So let's get out there and share God's love in our community!