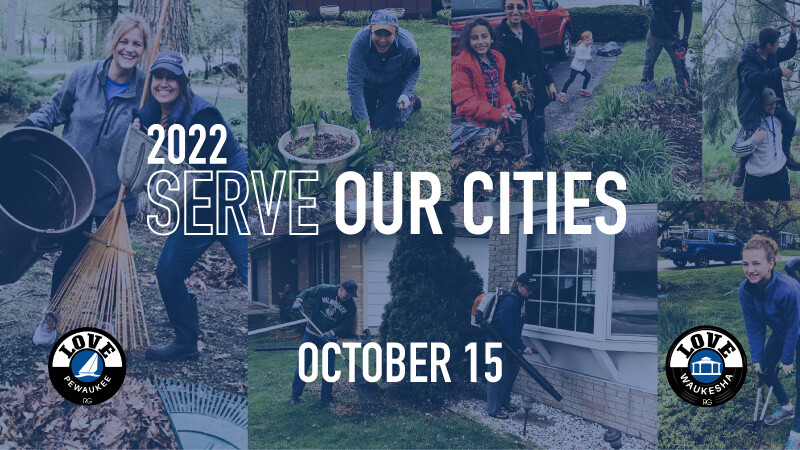 Saturday, October 15, 2022, 8:00 AM - 12:00 PM
Join us to Serve Our Cities and bless our community partners.
Saturday, Oct. 15th from 8am-12pm
Let's go out into our community and bless them with service projects, yard clean-up, and more.
We'll start our serve day at RG Pewaukee campus with coffee and donuts and a team huddle.
We will serve Hebron House, our School Partners, Waukesha County Parks, & more.
Service projects are a great way to create memories with family and friends... OR a chance to meet others!