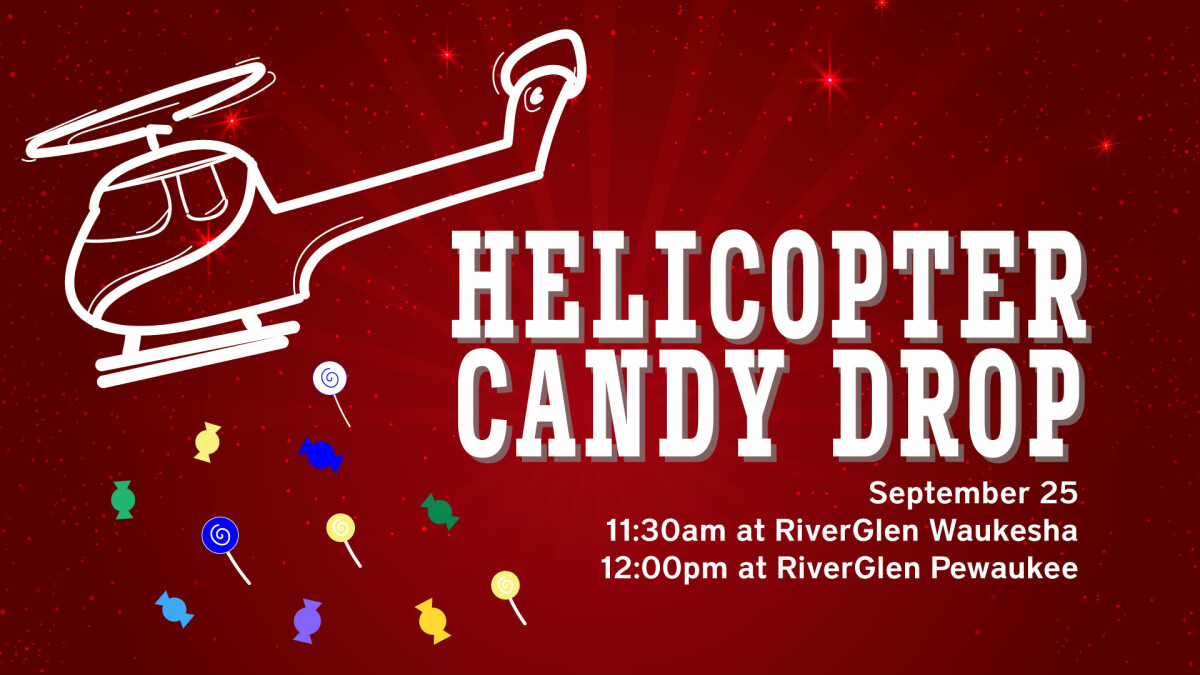 Sunday, September 25, 2022, 11:30 AM - 12:30 PM
Our Helicopter Candy drop is happening September 25 after our 10:30am service at both campuses!
Times are subject to slightly vary, and this event is weather permitting.
Drops are happening at
11:30am at the Waukesha campus
S31 W30601 Sunset Dr, Waukesha, WI 53189
12:00pm at Pewaukee campus
W229 N, 1400 Westwood Dr, Waukesha, WI 53186
This is a FREE event open to the community!