Help with Habitat for Humanity
No experience is required!
Habitat partners with families in need to build a home that fulfills a dream; a dream of safe, reliable housing for a family.
In different parts of the world, different factors can affect a family's sense of safety. For some, a Habitat home includes something they have never had before: a front door that locks and the sense of security that comes with it. A decent, affordable house can have a significant impact on a family's health. Replacing a dirt floor with a concrete one reduces the spread of respiratory and parasitic diseases. Repairing a leaky roof eliminates mold. Creating access to basic sanitation facilities such as toilets or latrines helps improve hygiene and stops life-threatening disease. Affordability raises a family's standard of living and relieves the psychological pressure of being forced to make tough trade-offs just to make it through the month.
The need for affordable housing is stronger than ever.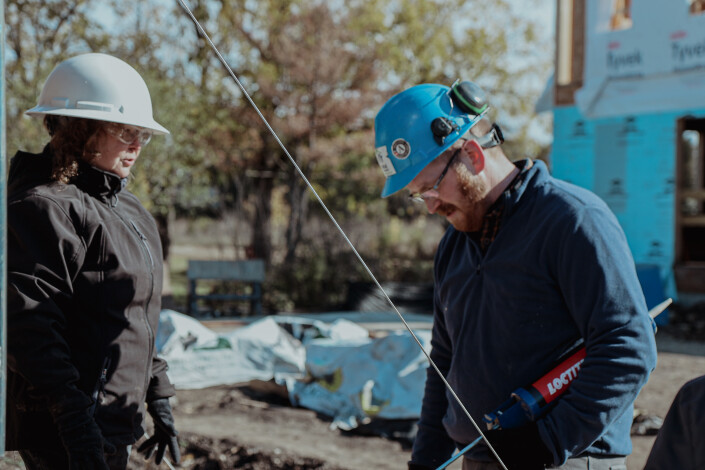 Upcoming serve opportunities with Habitat for Humanity: