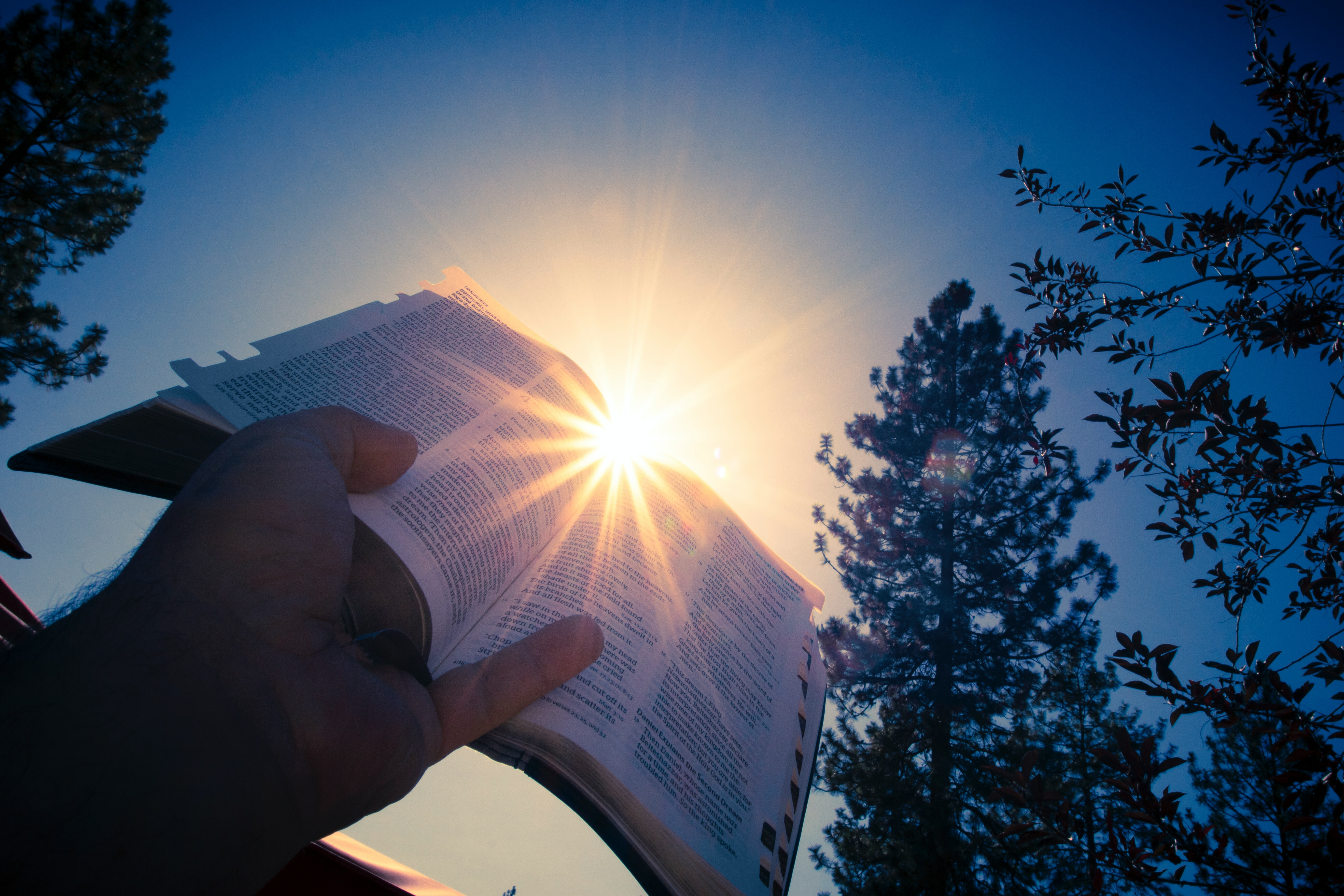 The message of Jesus Christ is one that transcends boundaries of race, ethnicity, social status, class, and every other division that separates humanity. The Gospel invites every person, from every background, into a relationship with God through Jesus Christ. Jesus loved everyone, and His message is one of inclusion, love, and hope.
Here at RG, we've been in a series called For Everyone. The idea behind this series is to position our hearts and lives around receiving others into our lives and into our church the way Jesus calls us to. No favoritism, conditions, or pre-requisites.
Jesus was for everyone because He saw every person as a child of God, worthy of love and respect. He did not discriminate against anyone based on their race, ethnicity, social status, or any other characteristic. Instead, Jesus reached out to the marginalized and oppressed, offering them hope and salvation.
As a church, we wanted to illustrate this point through a light wall. The light wall was installed at both our Waukesha and Pewaukee campuses and allowed for people to grab a lightbulb and screw it into one of the 1500 holes on the wall. As the lightbulb illuminates the names on the bulb, we're reminded that Jesus and a life following Him are for everyone.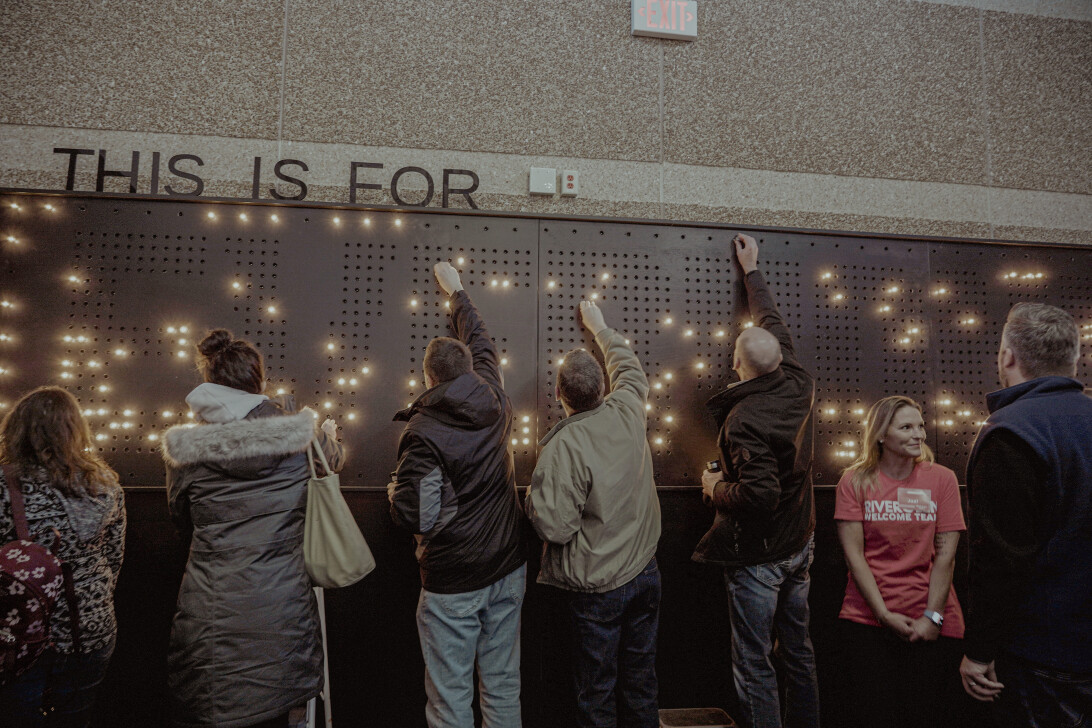 During one of our services, we also encouraged people to write four names on their lightbulbs.
1. Someone close to us.
2. Someone that's difficult.
3. Someone that's hurting.
4. Someone that has fallen short of our expectations.
The challenge here wasn't just to list these individuals on a lightbulb, but to actively love and serve these individuals that God has placed in our lives. Whether through prayer, invitation, relationship, or perhaps a combination of these things, the lightbulb with four names is meant to signify the power of God's love.
His message of love and inclusion is clear throughout the Bible. In Matthew 22:39, Jesus commands us to love our neighbors as ourselves, without exception. In John 3:16, Jesus states that God loved the world so much that He sent His only Son to save it. This message of love for all people is repeated throughout the New Testament.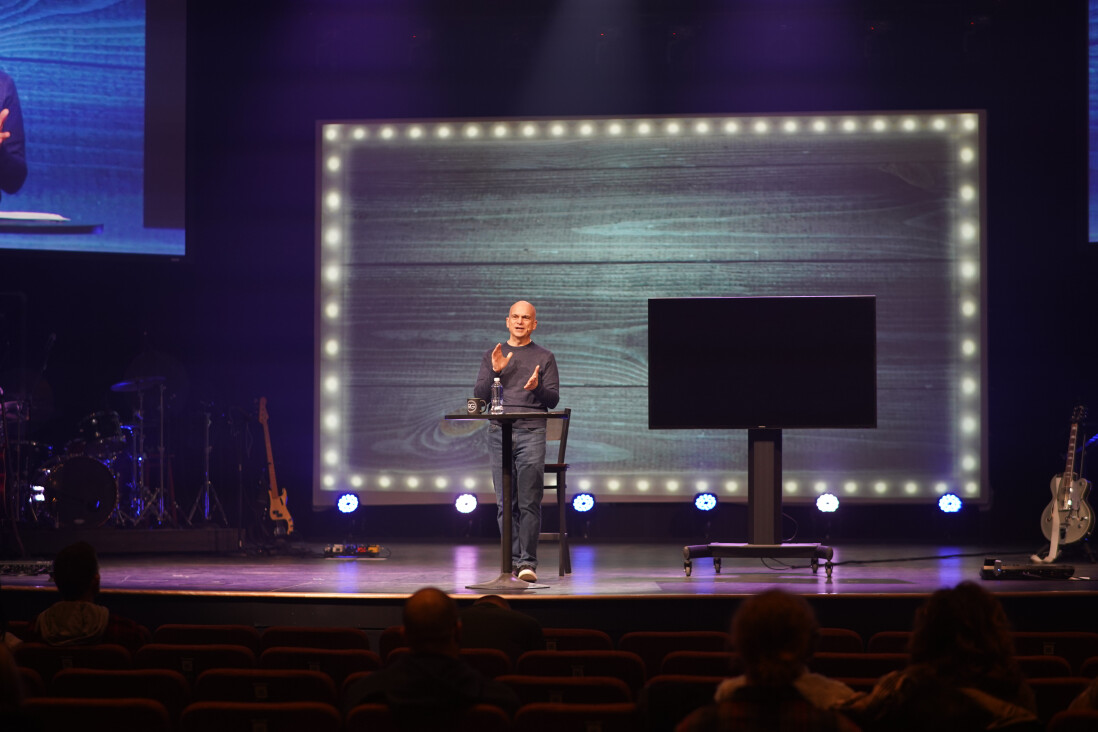 As followers of Jesus, we are called to model His behavior and love all people. It's not about a religious conversion or changing someone's lifestyle or belief system. Jesus commanded two things of us - love God, and love others. We must reject the societal divisions that separate us and reach out to those who are marginalized and oppressed. This means treating everyone with respect and compassion, regardless of their background, political stance, social status, race, etc. We can model Jesus' behavior by reaching out to those who are different from us and learning about their experiences. We can listen to their stories, empathize with their struggles, and work to understand their perspectives. We can love them unconditionally, despite their life choices, or past. And we can invite them into a relationship with Jesus, a relationship founded on love, hope, and faith, that will transform their lives for the better.
By following Jesus' example, we can create a world where everyone is seen, heard, and valued, not for what they've done, but who they are to God.