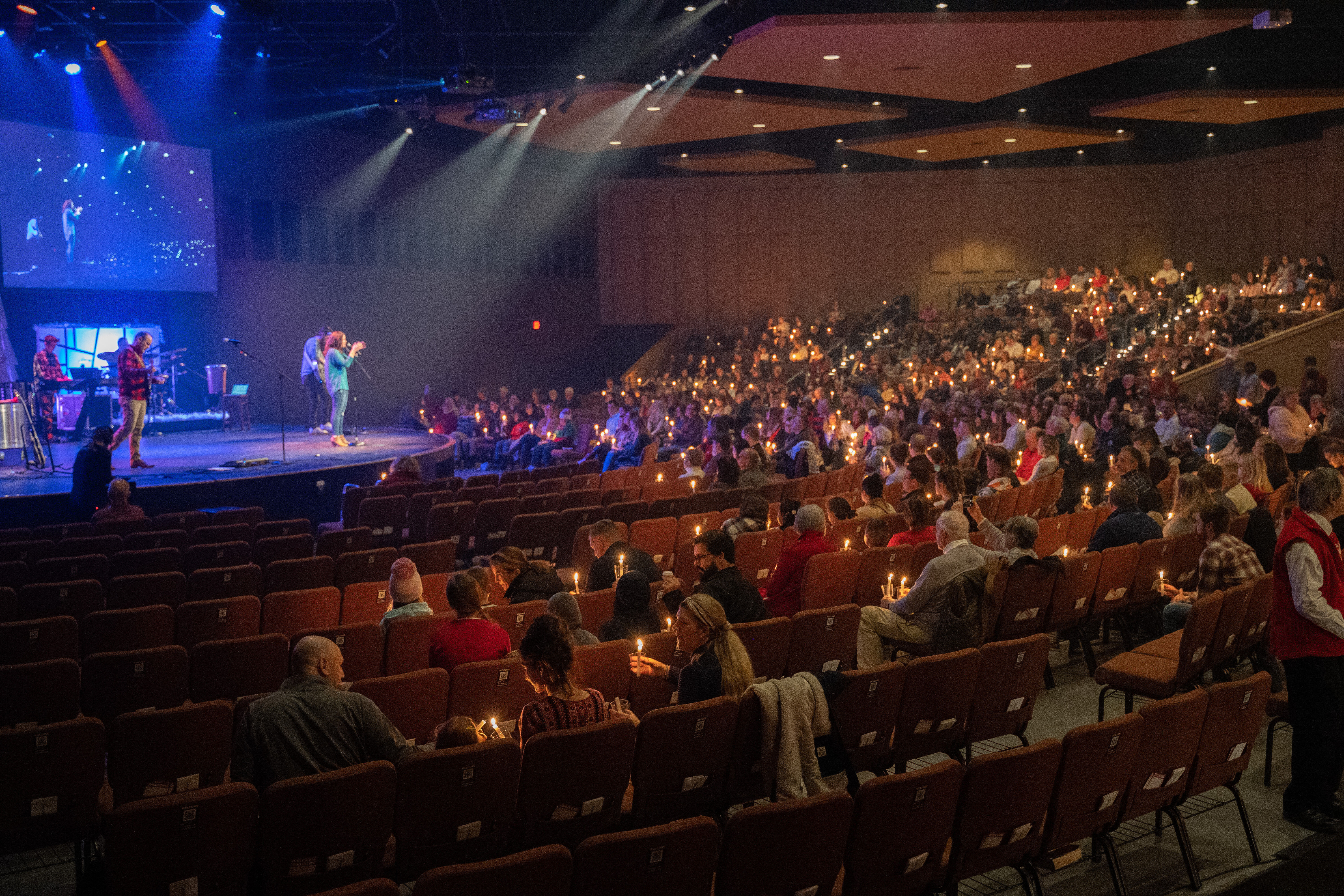 Lynda's Christmas Volunteer Experience
Lynda served at RiverGlen as a candle lighter last Christmas Eve. It was Lynda's first time serving. I recently talked with her about her experience. She shared that it was not only easy to serve, but was special to bring the candlelight service to life for others. If you've never been to a candlelight service at RiverGlen, it's an experience you won't soon forget.
Lynda enjoyed serving at Christmas Eve and since then has found fulfillment and purpose serving as a door greeter on the weekends. Lynda loves sharing a welcoming smile and hello with guests as they enter our building.
Be a part of the magic this year by volunteering for our Christmas Eve services!